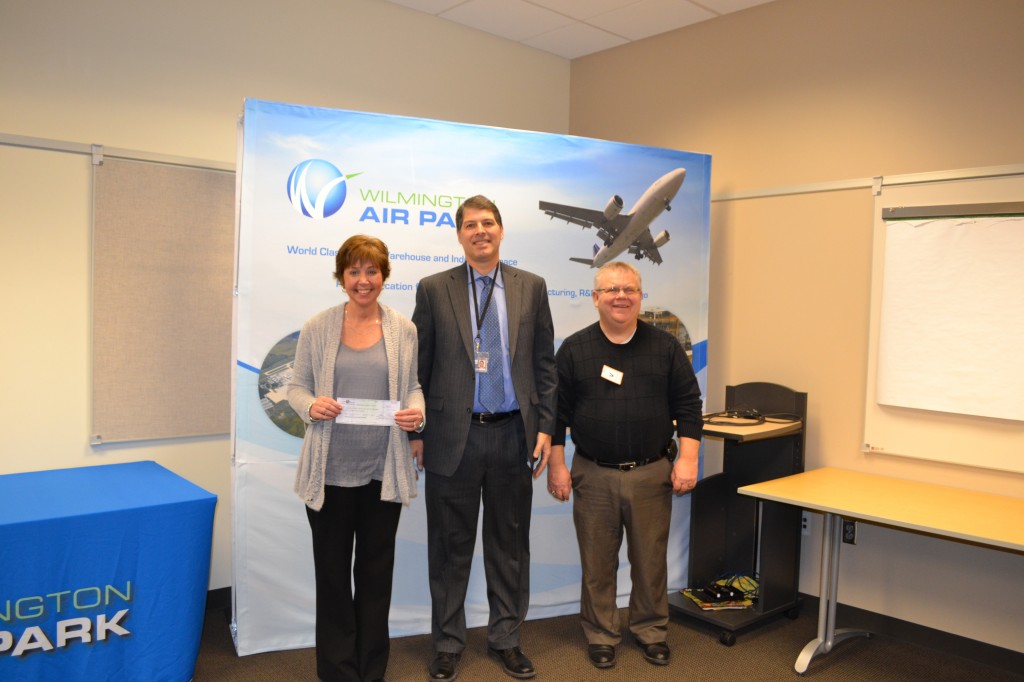 The Wilmington Air Park, together with Jones Lang LaSalle, hosted members of the Cincinnati Council of Supply Chain Management Professionals (CSCMP) for their Holiday Benefit on December 6. The event was supported by local businesses: R + L Carriers (Presenting Sponsor), Ferno (Reception Sponsor) and Southern State Community College.
 The CSCMP is the leading Supply Chain Management professional organization in the Cincinnati area that develops, advances and disseminates Supply Chain knowledge and research. They are a volunteer organization providing educational resources, informational dinner and lunch events, facility tours and networking opportunities throughout the tri-state area.
 "We wanted to bring the group here, to the Wilmington Air Park and to the community, to showcase the local opportunities and resources," said David Lotterer, Vice President with Jones Lang LaSalle and representative to the Wilmington Air Park. "We appreciate the tremendous support of local companies that can speak to the ability of the community to support logistics and supply chain management."
 The Roundtable event included a networking reception held at the Wilmington Air Park followed by a quick tour. Dinner was served at the Laurel Oaks campus, catered by McCoy Catering Services. Following a presentation on the Wilmington Air Park, highlighting the recommendations of the Redevelopment Study and logistics opportunities, the main program at dinner was presented by Mike Lenaghan, Executive Vice President of flexis North America, Inc., a provider of solutions to the automotive industry.
 As part of the Benefit, members and guests brought in canned goods to share with the Clinton County Community Action Food Pantry and donated to support CSCMP's scholarship fund. Due to the sponsorship by R+L, Ferno and Southern State Community College, funds in excess of the event were split and donated to the Food Bank and the CSCMP Scholarship fund.  Clinton County Community Action Food Pantry also received a &1,000 donation.