Weatherization
Weatherization is a free service to those who qualify. It is a program designed to make homes more energy efficient. The goal is to create an energy efficient environment …
Clinton Maid
Clinton Maid is a full maid service that provides sweeping, mopping, dusting, oven & refrigerator cleaning, window cleaning, bathroom cleaning, and all general cleaning services…
About Us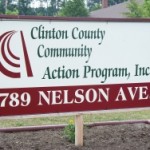 Clinton County Community Action has been in operation since 1965. We are a private, non-profit organization. Our primary goal at Community Action is to work toward the elimination of poverty in Clinton County. Learn more.
Staff Directory
Testimonials
Clinton Maid service has been so nice to help me keep the house looking clean and nice! Thank you very much.
The crew was excellent. They did not cut any corners and checked everything. One room in the house is eight degrees cooler than before the weatherization was completed. I have had the lowest electric bills I have had in 15 years.