Bingo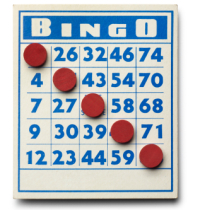 Community Action operates Bingo every 2nd and 4th Saturday of the month, with exceptions being made for holidays. It is open to anyone 18 years of age or older. Bingo starts at 6:00pm and the doors open at 4:30pm. Bingo is held at our Senior Center, 717 N Nelson Ave., Wilmington, Ohio 45177.
The Remaining 2012 Schedule is:
November - 10 & 17
December - 8
Click to view New Lower Prices!